Newsletters
December 2012
During the year two girls left the home in Kathmandu to return to their parents and were replaced by others. There are at present six girls living there. They all attend the local school and are doing well, they receive extra help and support from volunteers.
During the year the home in Kathmandu has been visited by a number of people from UK and Australia who are interested and have been helping Ashraya Nepal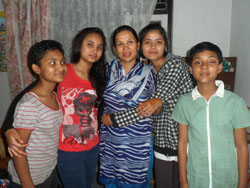 In addition ten families in the Dhanusha area are receiving money to keep their daughters at school. This money pays for dinners and school stationary requirements.
Improving the facilities of the schools we support.
Money has been allocated to build basic toilet and wash facilities at two of the schools. Nepal still suffers from deaths due to diarrhoea and washing hands is a serious issue. We have been offered help from a couple of people in UK who have had great experience. They plan to visit in 2013 and show locals how to build and to maintain a suitable system.
During the summer Nonsuch School once again had a day for Year 9 students to prepare materials to enliven classrooms in the school in Nepal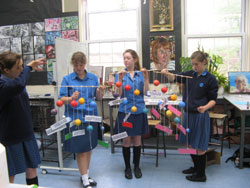 Previous newsletters